Mildreds and Agua de Madre have created a delicious new Wasted Coffee Kefir that is caffeinated, naturally sparkling, low sugar, and packed with billions of live cultures. Staying true to The Madre's sustainable ethos, the wasted coffee kefir is created using a syrup made from Mildreds spent coffee grounds and spices: vanilla, nutmeg, cinnamon and cardamom. The water kefir is lovingly fermented and bottled in Hackney at the Casa de Madre.
Wasted Coffee Kefir is a perfect way to start the day. Enjoy it as a mid-morning drink with lunch, or as an accompaniment with dinner. It makes a mean Espresso Martini too! Not only does it taste delicious, but it is packed with billions of gut-loving live cultures.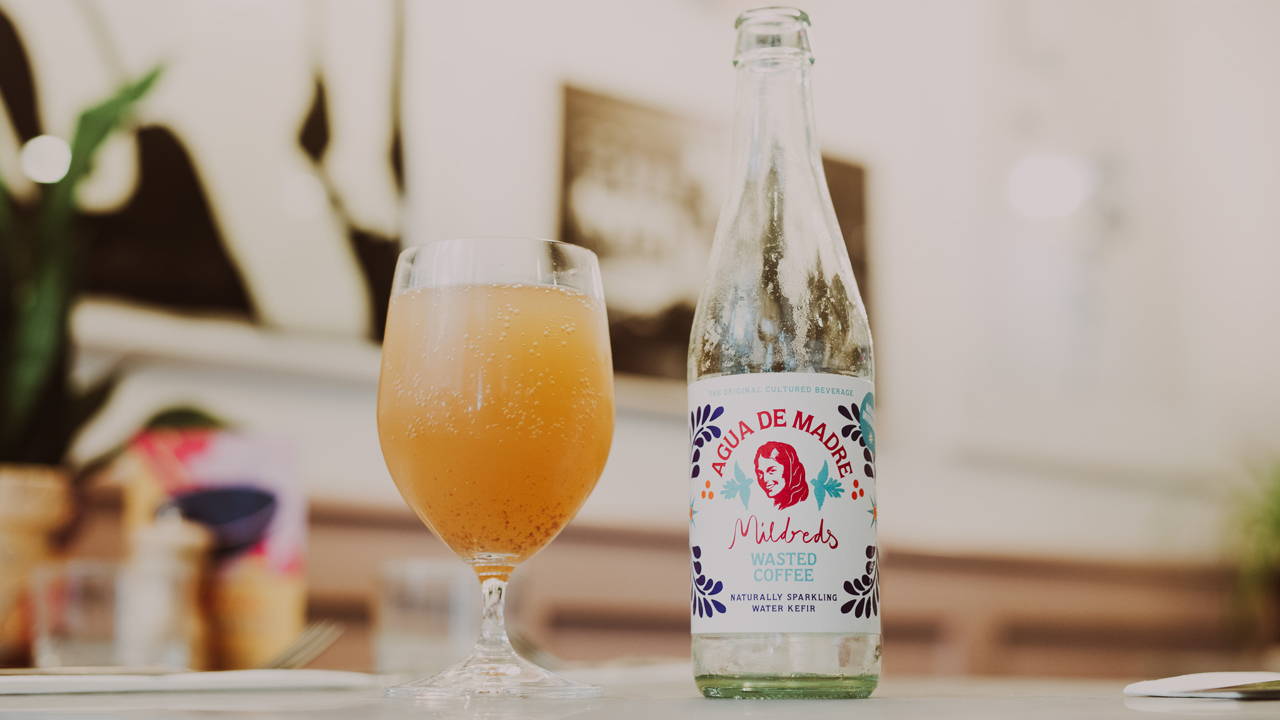 Founder, Nicola Hart, comments: 'We are excited to launch this limited-edition Agua de Madre Water Kefir with our friends at Mildreds. We've been working together on this for a while, thinking of creative ways to utilise Mildreds waste produce to create delicious syrups to add to our fermented Water Kefir. This is our first concept, and we love the results.'
Wasted Coffee Kefir will be exclusively stocked in Mildreds from October.