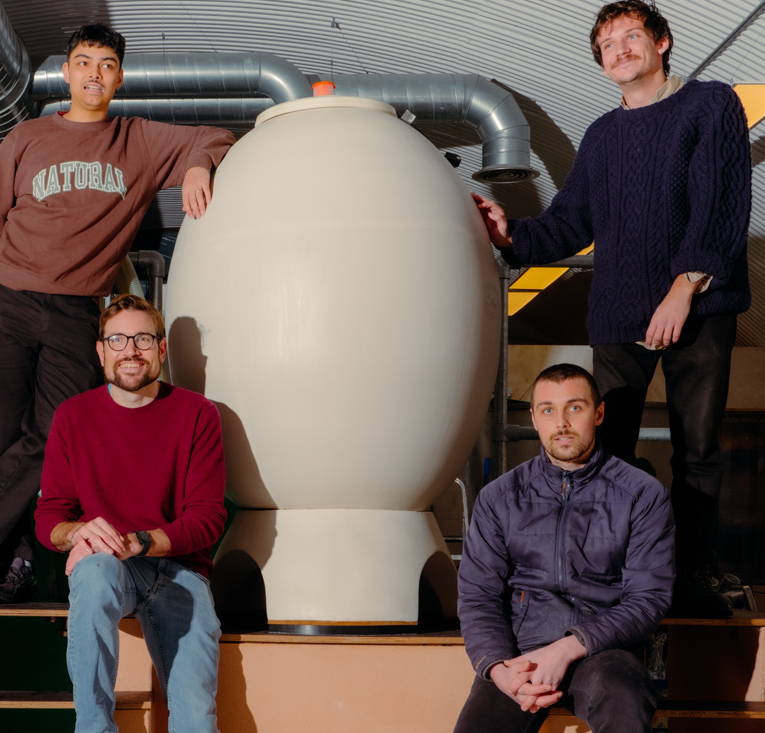 An ice cold Elderflower & Apple Water Kefir to go with your strawberries and cream?


'Tis the season of Strawberries and cream, manicured lawns and the distinctive sound of inverted silence, punctuated with swing and thwack of taught string against fuzzy green ball, accompanied simultaneously with a primal grunt.

It can all only mean one thing….
With Wimbledon being one of the great British traditions, it seems only fitting for The Madre to proffer her very own Great Taste Award winning great British flavour pairing of Elderflower & Apple Agua De Madre Water Kefir; be it as a light, low ABV thirst quencher, or used to fashion your own probiotic version of a Pimms (or simply add to your Pimms instead of lemonade for a far superior serve - not to mention slashing sugar content and upping gut health in one dramatic stroke), we think you'll find it's the ultimate match for the season!
The Madre's top pics for watching Wimbledon live in London
If you've failed to secure your spot at the centre court at Wimbledon this year, then take a gander at the Madre's top pics for catching the terribly British action live in London; pack a picnic, grab a bottle and enjoy the show!
Duke of York Square
The Madre's cream of the crop is Duke of York Square's Strawberries and Screen. Final weekend showdown (you'll need to book) which promises all the necessary accoutrements - Pimms, strawberries and cream and giant screen - all ludicrously accessible from the comfort of your very own deck chair.
Kings Cross' Granary Square
A veritable London hub & certainly no stranger to pop-ups of all kinds - those steps of Kings Place have seen more street-food than McEnroe has had hot dinners. For the duration of the championships they'll be dressed in grassy topiary fit for, well, Wimbledon, with strawberries & cream ice cream being the street food du jour from nearby Ruby Violet truck, with giant pillows around so you can watch all the action in comfort.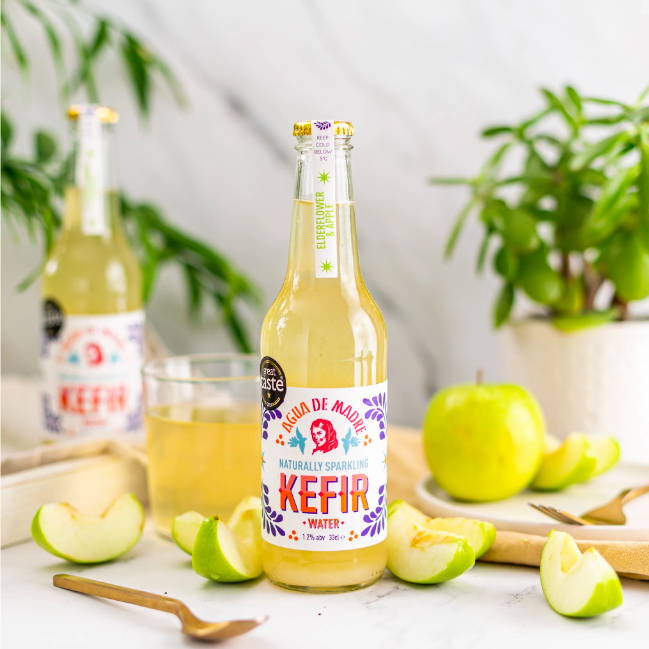 St Katherine Docks
Fancy bobbing along the briny river on a floating pontoon bedecked with free deckchairs & giant screen? Then hop aboard at St Katherine Docks.
Disclaimer - we don't think the pontoon actually bobs anywhere but do pack a sober picnic for the journey as no booze is allowed on board - perfect for your Agua De Madre then!
Where to pick up your Water Kefir on-the-go
If you've failed to make the most of our new subscription service (wink wink nudge nudge) then there's plenty of on-the-go options to grab your Agua De Madre Water Kefir fix. Why not try.
- Selfridges
- Planet Organic
- Revital
Don't forget you can always order online aguademadre.co.uk
El Padrón
Ingredients
20ml Apple-Honey simple syrup*
25ml bourbon
2 dashes bitters
Agua de Madre Elderflower & Apple

Garnish: long orange peel rolled into an orange rose
In a cocktail glass or shaker, combine apple-honey simple, bourbon and bitters. Add ice and stir until well chilled. Strain into a rocks glass with large ice cubes and top up with Agua de Madre Elderflower & Apple. Garnish with the orange rose.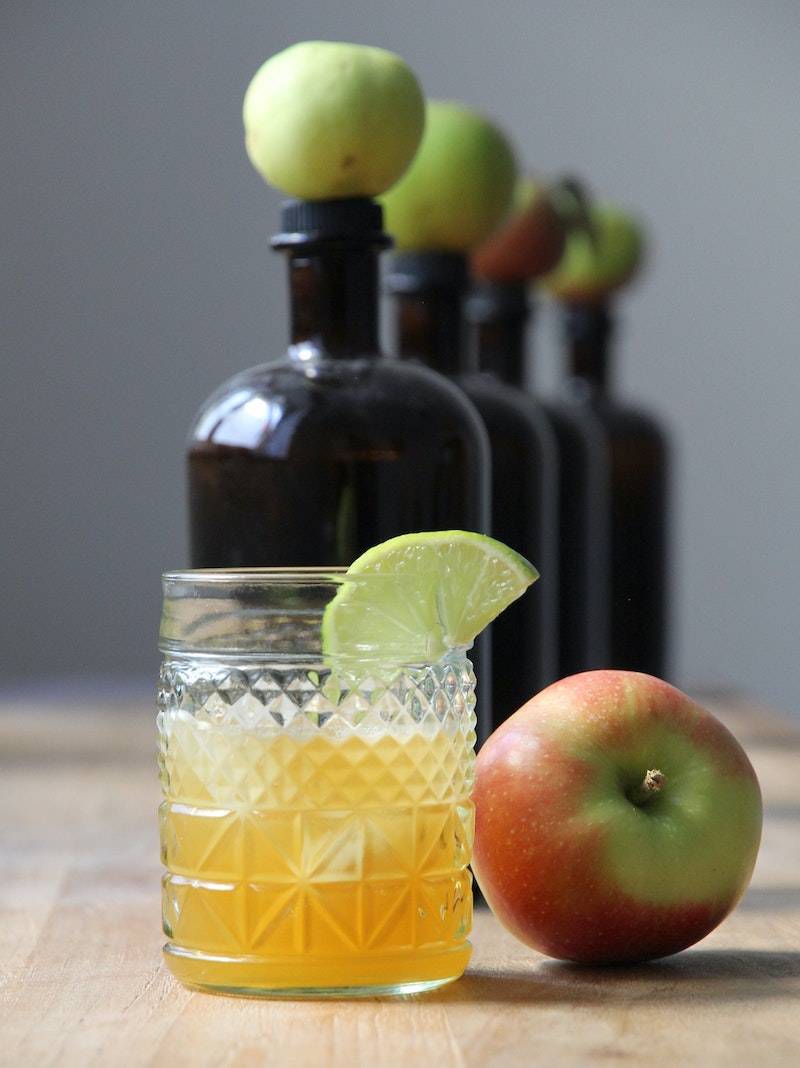 *For the Apple-Honey Simple:
15 dried apple slices
75ml water
75ml apple juice
175ml honeyBrew the apple slices in boiling water for 8-10 minutes.
Strain 125ml of the liquid into a measuring cup. While still hot, add 175ml honey and stir well to combine. Add the apple juice and stair.
And if he's not a drinker, check out our virgin recipe here